As temperatures begin to drop and the Christmas season approaches, children big and small begin to wait patiently for Father Christmas to arrive. But where does the symbolic figure of Father Christmas come from? And what does he look like in other countries? We give you the answers to these and many other questions in this article.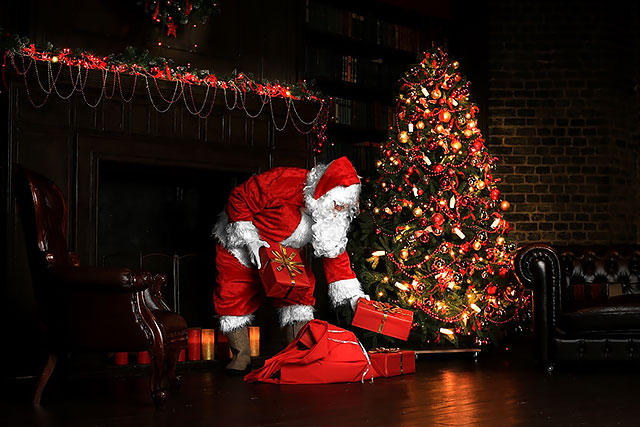 Where does Father Christmas come from? The origins of this symbolic figure
Every year on Christmas Eve, Father Christmas brings presents and embodies Christmas like no other. But where does Father Christmas come from and how long has this symbolic figure been around?
Where did Father Christmas originate?
Father Christmas has its origins in Saint Nicholas - a symbol that arose hundreds of years ago from the lives of two different people. Numerous myths revolve around Saint Nicholas, all of which portray him as a kind helper and gift-giver. Learn more about the history and origin of Saint Nicholas in our magazine article Why Do We Celebrate Saint Nicholas? The History & Significance of the Saint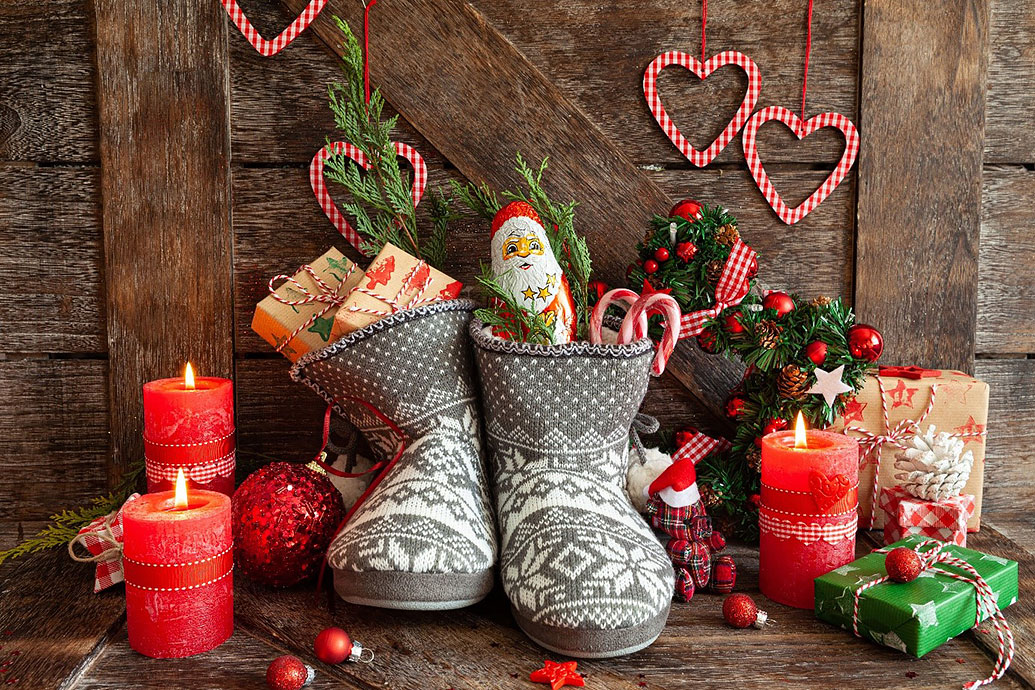 Father Christmas originated from Saint Nicholas - today we honour Saint Nicholas on 6 December.
In the 16th century, Martin Luther introduced another Christmas figure, the Christ Child, to replace Saint Nicholas as the bringer of gifts. To give greater prominence to the commemoration of the birth of Jesus, the date of the celebrations was also changed to the end of December. In our article The Christ Child: Meaning and History of the Blonde-Curled Angel, you will find more information about the origin of the Christ Child.
Who is Father Christmas?
The question of who Father Christmas is and how long he has existed cannot be answered unequivocally. Over time, he developed as a combination of the existing gift-bringers and traditional Christmas customs. For example, Father Christmas is based on Saint Nicholas and his helper Knecht Ruprecht, who punished naughty children with his rod.
The history of Father Christmas can be traced back to early mentions in literature. For example, as early as 1770, in the book "Mannigfaltigkeiten: eine gemeinnützige Wochenschrift, Band 2" by Friedrich Heinrich Wilhelm Martini (contributor), mention was made of "Weyhnachtsmann", who rewards the good children. In the mid-19th century, Hoffmann von Fallersleben thematised Father Christmas in the song "Morgen kommt der Weihnachtsmann".
What did Father Christmas look like in the past?
In the USA, Santa Claus developed from the 17th century onwards, inspired by the Dutch Father Christmas Sinter Klaas, who was introduced to the country by Dutch emigrants. The appearance of Father Christmas as we know him, with his red coat and cap, can be traced back to the cartoonist Thomas Nast - a Palatine who emigrated to the USA at an early age and worked as an illustrator - according to a magazine report. Originally, he drew Father Christmas, inspired by Belsnickel, with a star-spangled fur jacket and striped trousers. Over time, his appearance changed to a roundish man with a white beard and red coat. Furthermore, Father Christmas also appeared with green or blue coats throughout history.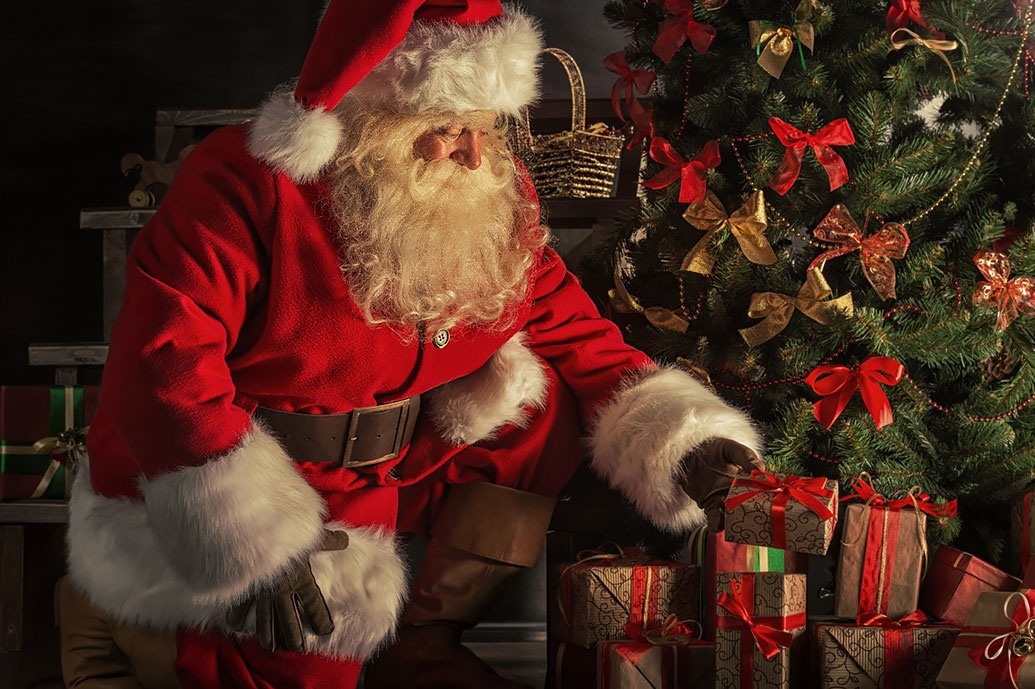 Red coat, beard and pointed hat - that's how we know Father Christmas today. But he looked different in the past.
What does Coca-Cola have to do with Father Christmas?
In 1931, Haddon Sundblom was commissioned by the US Coca-Cola company to draw Father Christmas for an advertising campaign. This marked the beginning of the commercialisation and spread of the modern Father Christmas. Using the symbolic figure for advertising purposes was not an entirely new idea, but Coca-Cola nevertheless contributed significantly to Father Christmas's worldwide fame.
Father Christmas in other countries and cultures
Other countries, other customs - this is also true of Father Christmas. In many cultures, the appearance and behaviour of the figure who brings the presents at Christmas vary. In some countries, Christmas is not celebrated at all. Even in Germany, there are regional differences between the Christ Child and Father Christmas. In our article Typical Christmas Traditions in Germany & Other Countries, you can find out which Christmas traditions exist here and elsewhere.
USA
In the USA, Santa Claus delivers presents to children on the night of 24 December. He is said to come directly from the North Pole in his reindeer sleigh. On Christmas Eve, carrots are left for the reindeer and biscuits and milk for Santa Claus, and on the morning of 25 December, the presents are finally handed out.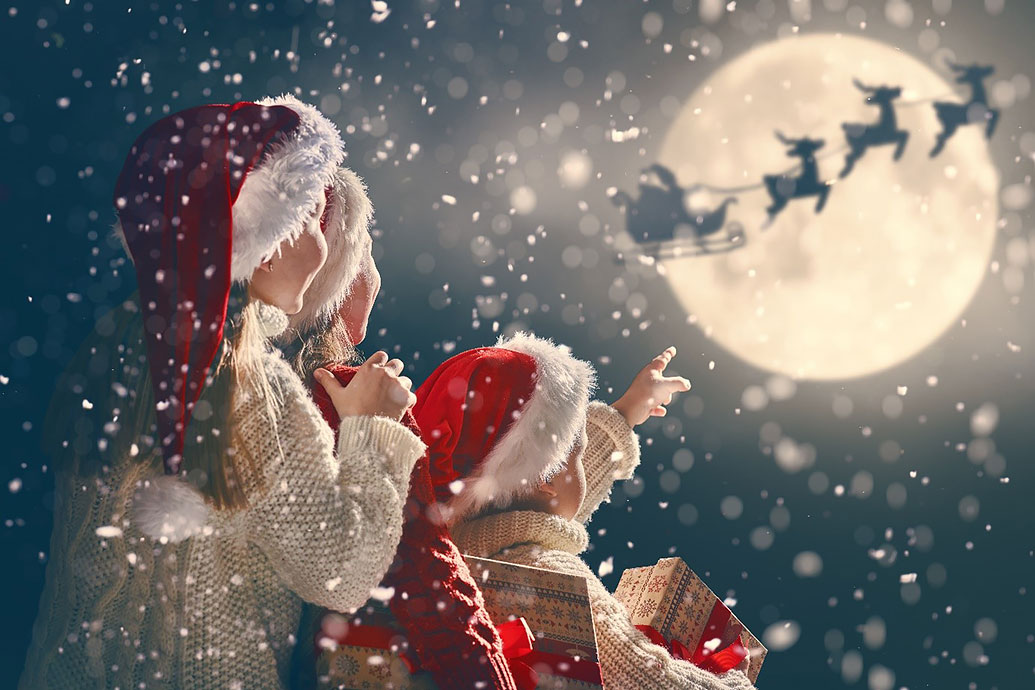 In the USA, Santa Claus travels from house to house in a reindeer sleigh.
Finland
In Finland, Father Christmas is called Joulupukki. Supposedly he lives in Lapland with his wife Joulumuori. Santa's helpers are little Christmas elves called tonttus. According to legend, they diligently make presents, process Christmas mail and take care of the reindeer, among other things.
Iceland
There is no Father Christmas in Iceland, but rather 13 Yule Lads. According to legend, they are the sons of the giantess Grýla. On the 13 days before Christmas Eve, one son is sent out each day to look for naughty children. They are supposed to bring them back to their mother to be eaten. Today, Icelandic children put a shoe on the window sill on each of the 13 evenings. If they have been good, they get a small present, if not, they find a rotten potato inside.
Spain
In Spain, presents are not given until 6 January and are brought by the Three Wise Men. On Christmas Eve, there is a celebration with family and good friends - but a little patience is required before the presents arrive.
Italy
In the Italian Christmas tradition, the witch Befana flies over the houses on the night of 6 to 7 January and distributes presents - but only for the well-behaved children.
Russia
In Russia, Ded Moroz, or Grandfather Frost, is not only Father Christmas but also the symbolic figure of winter. He usually brings presents on 31 December, New Year's Eve. Grandfather Frost is supposedly accompanied by his granddaughter Snow Maiden and wears either a red or blue coat.
Where is Christmas not celebrated?
Christmas isn't celebrated everywhere. In some countries, such as Somalia or Brunei, Christmas is even forbidden, usually because Christianity itself is frowned upon. In other countries, such as Turkey or North Korea, Christmas is hardly common because there are few Christians.
What is the significance of Father Christmas today?
Today, Christmas in Germany is the festival of love and giving. Where Father Christmas comes from and what his origins are hardly matters on Christmas Eve. Only one thing is important: on 24 December, Father Christmas or the Christ Child come and put presents under the Christmas tree. Christmas is considered a contemplative time spent together with the family and good food. Read more about the meaning of Christmas and why we celebrate it in our magazine.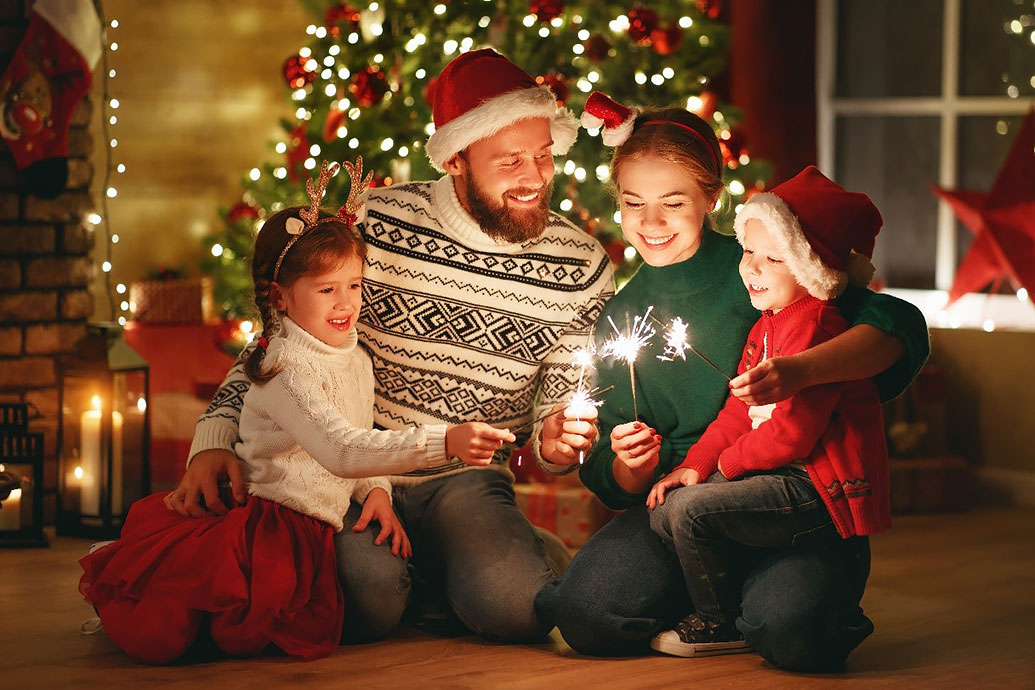 Christmas today is a celebration of love and giving - every year, children both young and old wait for Father Christmas.
Before Father Christmas arrives, beautiful Christmas carols are sung together and the Christmas tree is festively decorated. The warmth of the living room becomes particularly cosy when the traditional Christmas decorations are taken out of storage once a year. Many living rooms are adorned with the most beautiful Christmas nativity scenes and you can often see the Moravian star shining in the window. Below you will find a small selection of beautiful nativity scenes for Christmas from Lignoma.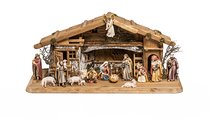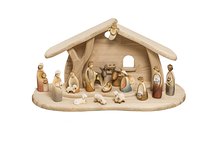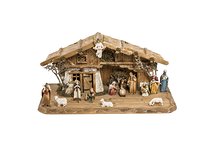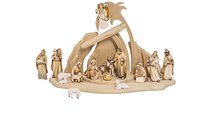 More posts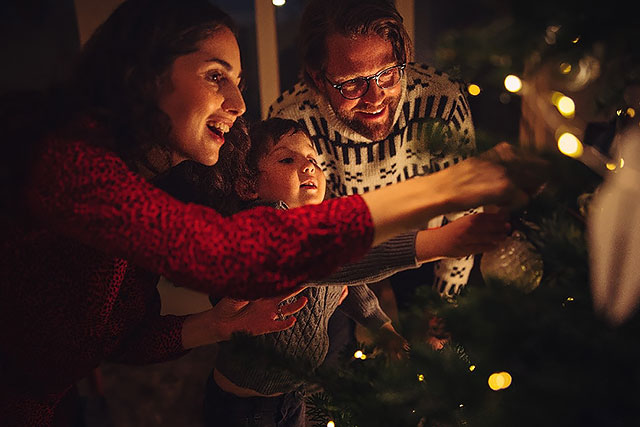 Christmas Eve: Why do we celebrate it?
According to its original meaning, Christians gather on Christmas Eve to celebrate the birth of Jesus. Non-Christian people also celebrate this day as a family holiday with presents. Learn more about the history and meaning of the day as well as traditional Christmas Eve dishes in this article.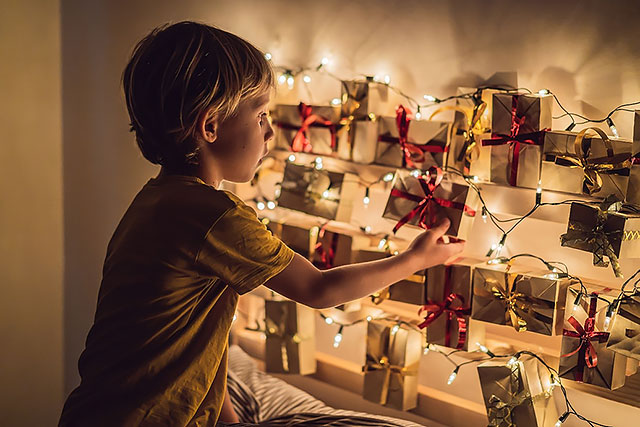 Advent Calendar: History & Meaning
For most people, it is impossible to imagine the pre-Christmas season without it. But where does the tradition of opening a little door each day actually come from? How long have Advent calendars been around and how have they changed over time?
The Christ Child: The Meaning and History of the Blonde-Haired Angel
Blonde-haired with a white ruffled dress, wings and a halo: this is how we imagine the figure of the Christ Child, who lights up the eyes of young children on Christmas Eve. But do you know the story behind the angel?