Nicholas of Myra is one of the most popular and well-known saints of the Church. But who was Saint Nicholas, how did the customs for his day of remembrance on 6 December originate and how is the feast of Saint Nicholas celebrated in other countries? In this article, you will learn everything about the history and significance of Saint Nicholas, who is said to have worked miracles during his lifetime.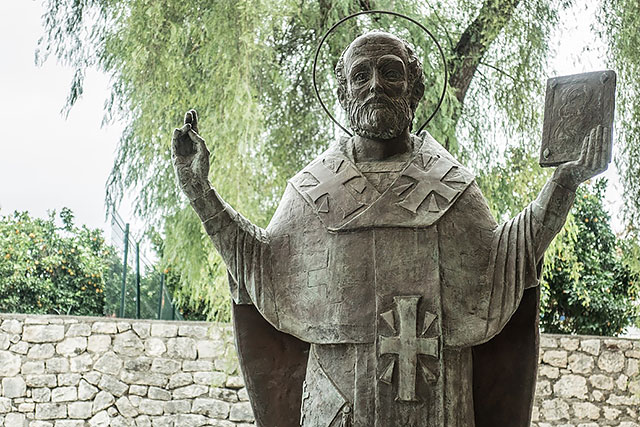 Who was Saint Nicholas?
Why do we celebrate Saint Nicholas (Greek: "victor of the people")? According to a representative YouGov survey from 2019, 78 per cent of Germans believe that people should learn more about the origins of the Saint Nicholas custom and its meaning. According to researchers, Saint Nicholas is based on two historical figures - Nicholas of Myra and Nicholas of Sion.
The life of Nicholas of Myra
Only a few established historical facts exist about the life of Nicholas of Myra. By the time his history has been recorded, he had long since died, leaving the story of his life to become mixed up with that of another man named Nicholas, who lived in the 6th century. What is certain is that he was born between 270 and 286 AD in Patara (now Turkey), which was part of the Roman Empire. At a young age, he was ordained a priest, and soon afterwards he was appointed Bishop of Myra in the region of Lycia. According to legend, Nicholas was imprisoned and tortured during the persecution of Christians. He is also said to have taken part in the first ecumenical council in church history, the Council of Nicaea in 325.
Nicholas died on 6 December between 345 and 365 AD. The day of his death was named after him to commemorate his good deeds. Nicholas of Myra is said to have been buried in the church of St. Nicholas in Demre. In 1087, Italian sailors brought his remains to Bari in Italy. His relic in the Cathedral of St. Nicola is revered by Catholics and Orthodox alike.
Legends of Saint Nicholas
There are numerous legends and myths surrounding Saint Nicholas and his deeds, which account for his popularity and importance. All Saint Nicholas stories have one thing in common: they convey the image of a kind and helpful person who alleviated people's hardship with his miraculous work.
The Dowry donation
According to one of the most well-known legends, Nicholas helped a poor man and his daughters. Because he could not marry off his three daughters properly due to a lack of dowry, the man intended to turn them into prostitutes. In response, Saint Nicholas brought the three virgins gold coins every night until they had enough money for a wedding.
The calming of the storm
On one occasion, Saint Nicholas rescued sailors from a sea storm. In their fear of death, they called on Saint Nicholas. Thereupon a man endowed with superhuman powers appeared on board, took over the helm, set the sails correctly, calmed the storm and brought the ship safely into harbour. In gratitude for their rescue from extreme distress, the sailors prayed in the church of Myra, where they recognised their saviour and thanked him. Because of this tale, Nicholas is still considered the patron saint of seafarers today.
The miracle of the grain
When famine reigned in Saint Nicholas' hometown due to a drought, a fully loaded ship suddenly passed by on its way to the Emperor in Rome. Since the captain did not want to give any of the grain to the starving people, Nicholas spoke to him. He persuaded him to donate grain to the starving people of Myra. Through Saint Nicholas' prayer, the ship miraculously arrived at its destination missing none of its cargo, despite the generous gift.
The cult of Saint Nicholas
Saint Nicholas is one of the most venerated saints in Christendom and the patron saint of countries (including Russia and Croatia), of numerous professions (including seamen, tailors, bakers, weavers, butchers, notaries and lawyers) and of children. And for good reason: Saint Nicholas exemplified timeless values such as charity, kindness, mercy, honesty, energy and helpfulness. The veneration began around 200 years after his death in Greece and subsequently reached the Slavic countries. In Russia, only Mary, the mother of Jesus, is more venerated than Nicholas.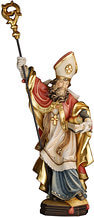 More posts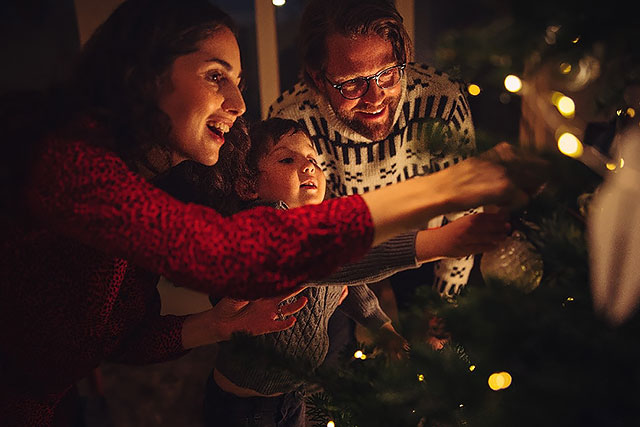 Christmas Eve: Why do we celebrate it?
According to its original meaning, Christians gather on Christmas Eve to celebrate the birth of Jesus. Non-Christian people also celebrate this day as a family holiday with presents. Learn more about the history and meaning of the day as well as traditional Christmas Eve dishes in this article.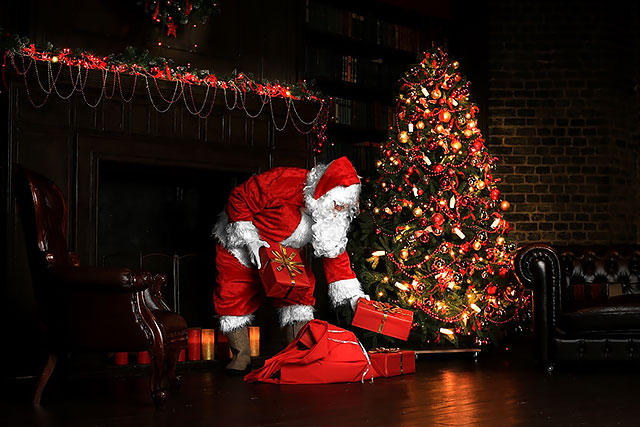 Father Christmas: Who is he really?
As Christmas season approaches, children big and small begin to wait patiently for Father Christmas to arrive. But where does the symbolic figure of Father Christmas come from? And what does he look like in other countries? We give you the answers to these and many other questions in this article.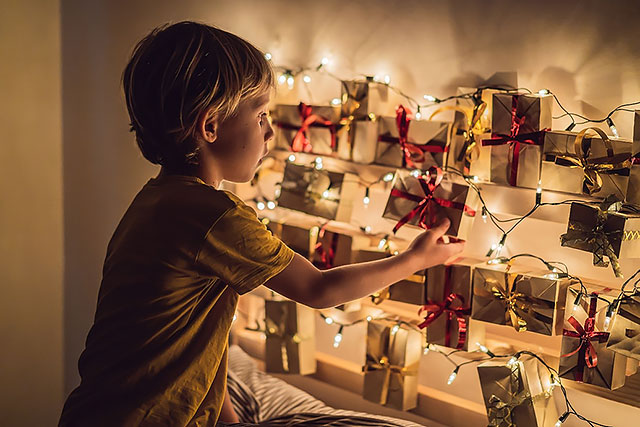 Advent Calendar: History & Meaning
For most people, it is impossible to imagine the pre-Christmas season without it. But where does the tradition of opening a little door each day actually come from? How long have Advent calendars been around and how have they changed over time?