The larch (Latin name: Larix) belongs to the pine family and is a deciduous conifer present in 20 different species in Eurasia and North America. Depending on its origin, altitude and weather conditions, larch wood can be very different. In general, the wood is characterized by a red-brown core, broad with light, narrow sapwood and light annual rings.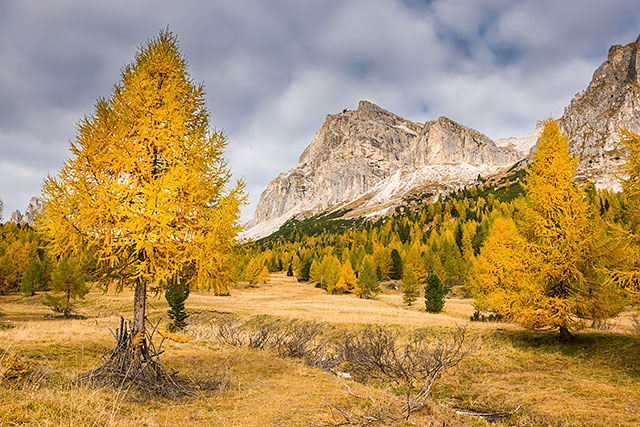 Table of contents
Features
One of the distinctive features of larch wood is the marked difference in color between sapwood and heartwood. While sapwood has a light yellowish color that tends to be slightly reddish, the heartwood ranges from red to reddish brown. The wood darkens intensely with the influence of light. Another distinctive feature of larch wood is the narrow sapwood, due to the early coring of the tree. Embodied black knots and clearly visible annual rings are quite typical. In addition, larch wood has an intense and aromatic scent. With an average apparent density of 550 to 590 kg / m3 and a wood moisture content of 12 to 15 percent, larch wood is one of the heavy, hard woods. It has high elasticity and weather resistance.
Processing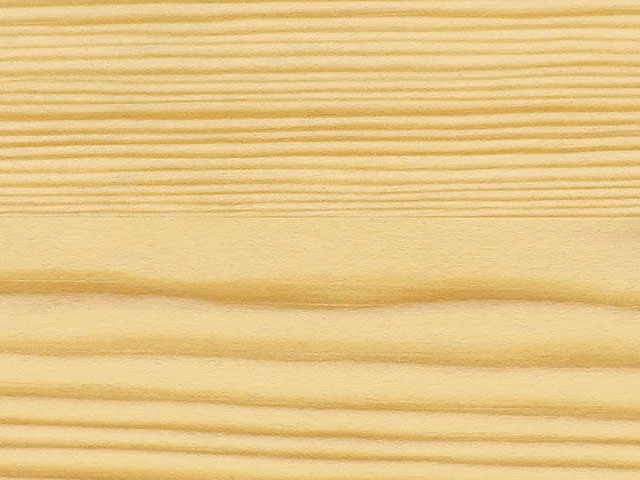 Larch wood grain
Since larch wood tends to break at the end and sides, it must be dried thoroughly before processing. Attention must be paid to the most accurate layers, otherwise the wood risks deforming or bending during the drying process, although it is easy to work.
However, the high resin content easily contaminates tools, knives and machines. Therefore, good resin removal should be guaranteed. Twisted branches are a problem, which is best cut with a circular saw. Glazing, painting, matting and waxing give good results, but brazing is less successful.
Use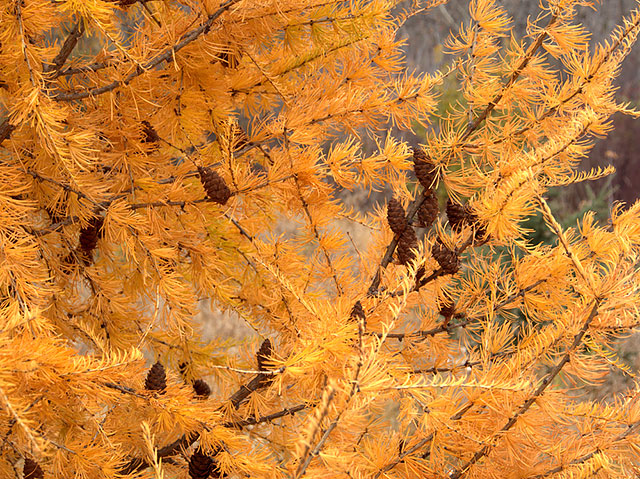 Larch wood is used as construction wood, for furniture and equipment. Wood is also found in construction work, bridges and hydraulic engineering. In the construction of houses it is used for facades, balconies, windows and doors. Inside: stairs, built-in furniture, parquet floors and planks are made of larch wood that is used for kitchen and farm furniture, corner benches and tables.
And finally, larch wood is found in factories that produce barrels and vats. Garden owners use larch wood for fences, plant pots and to build pergolas. We only use larch wood for our own whirligigs for the garden.
Care instructions
Larch heartwood is extremely strong and durable. It can be used without chemical wood protection and is resistant to insects. When used outdoors, however, it is advisable to think about impregnation to support weather resistance and avoid large cracks due to drying.