Lime tree is one of those leafy trees, which can reach a height of 40 meters, with a trunk diameter between one and two meters. With an age of up to 1000 years, lime trees (Latin name: Tilia) reach an advanced age.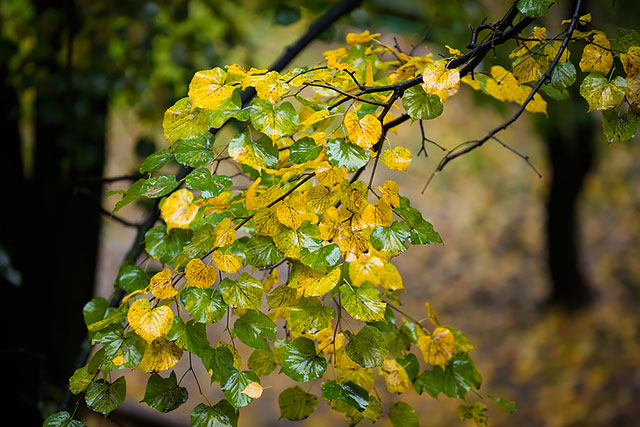 Lime tree properties
The lime wood used by carvers and sculptors comes from winter lime, summer lime and Dutch lime. While winter lime grows in northern, central and eastern Europe, summer lime grows mainly in southern Europe. Dutch lime is a cross of both types of limes.
The lime tree is characterized by light heartwood, white-yellow with reddish-brown shades. Sapwood is hardly distinguishable from heartwood. The fine vases are arranged very evenly, so the annual rings are only vaguely recognizable. The lime tree tends to yellow in sunlight. Temperature fluctuations should generally be avoided.
There are no major differences between the wood of winter and summer limes. The lime tree is soft and, with an average density of 530 kg / m3, is a wood of the medium-heavy category. It is uniformly dense, resistant and not very elastic.
For the record, only selected lime tree trunks that are at least 75 years old are felled. The subsequent storage is very important: the wood must dry for at least four years until it reaches a residual moisture content of 8 to 12 percent. The drying process is crucial. On the one hand, the wood must be prevented from tearing and, on the other hand, careful drying allows the fine grain of the lime wood to come out better.
Processing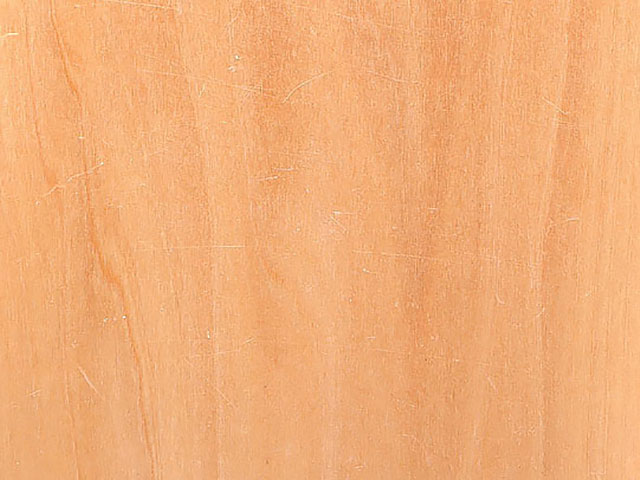 Lime wood grain
Lime wood is easy to cut and plan and simple to flay and bend. This makes it the ideal material for carving and turning and easy to split. However, the surfaces that emerge are not smooth. Bonding is not always satisfactory, but nails and screws hold up well. After grinding, surfaces can be polished well. Staining, painting and varnishing are also no problem.
Already in the late Gothic period lime wood was a favorite material of sculptors, carvers and turners. Not much has changed in this sense, because wood is very easy to work. Since lime wood was often used for the production of statues of saints, it has long been considered "sacred wood". In addition to its use in the production of furniture, lime wood is used in the manufacture of cuckoo clocks, toys, musical instruments, wooden shoes and traditional wood carvings such as our Nativity sets.
Maintenance
Lime wood statues are very easy to preserve and should only be dusted occasionally. A soft cloth or brush is sufficient for this purpose. Since wood generally has the property of absorbing moisture, untreated sculptures should not be placed in a humid environment. Large changes in temperature also have an unfavorable effect on lime wood.
Where is lime wood available?
Lime wood should be easily available on the market (e.g. in the hardware store) in the form of boards of various thicknesses. If you are looking for a lime wood to carve, you should look for a rough piece for carving. You can order them conveniently in various online stores and buy them cheap: for example, search "buy lime wood" on Google. You can get a rough piece with the dimensions 400 x 130 x 130 mm for about 20 €.