It is through imagination that children give life to the characters of their toys. Although plastic dominates in many rooms, the classic wooden toys are ideal for younger children.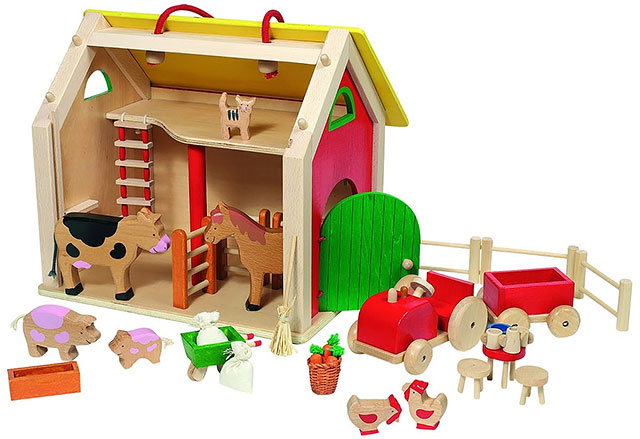 The advantages of wooden toys
Wooden toys are available in a wide variety of shapes, such as cars, children's furniture or animals that look like figures of animals that look like carved animal figures, Of course, wooden toys are specially treated so that they are completely safe, for example, not even the smallest splinter can appear.
he advantages are obvious: wooden toys are made of natural materials and are therefore much less contaminated with harmful substances than plastic toys. They are very sturdy and guarantee a long life, also thanks to the absence of small parts with electrical wires and/or cables.
The natural material gives animal figures a timeless charm that makes them look beautiful even after many years. Just think of the old toys of childhood, with a very unique character, compared to plastic ones. Wooden toys are toys for children that stimulate all the senses. The feeling and appearance of wood are particularly precious for children, as this is how they come into contact with these materials; wood exudes a special warmth and, thanks to its rounded shapes, is designed for the hands of children. Without forgetting that wood is a renewable raw material and therefore the ideal choice to furnish the bedroom.
Wooden toys have educational value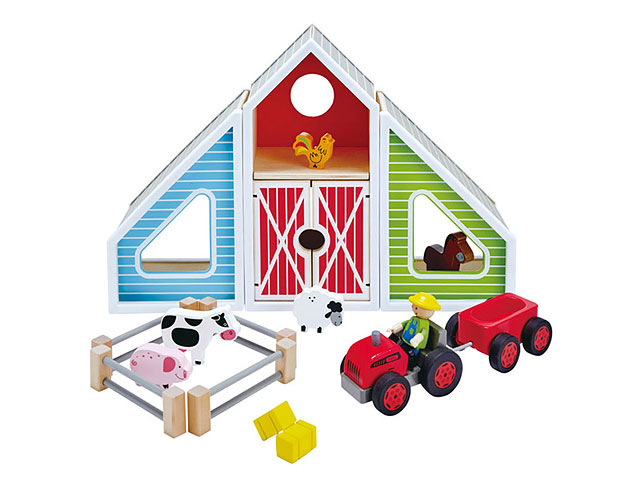 It is well known that children can have fun with the simplest things and, thanks to their imagination, they can evoke fantasy worlds. Wooden toys often provide the starting point, where a simple wooden horse comes to life in their eyes, perhaps talking or experiencing adventure. Children can build entire palaces and castles or their dream house from simple wooden blocks. With a little imagination and the right characters, you can even create a parking lot, a spaceship or a pirate ship.
The toys must not represent characters from the latest TV series. Using their imagination, children can have a lot of fun with wooden toys.