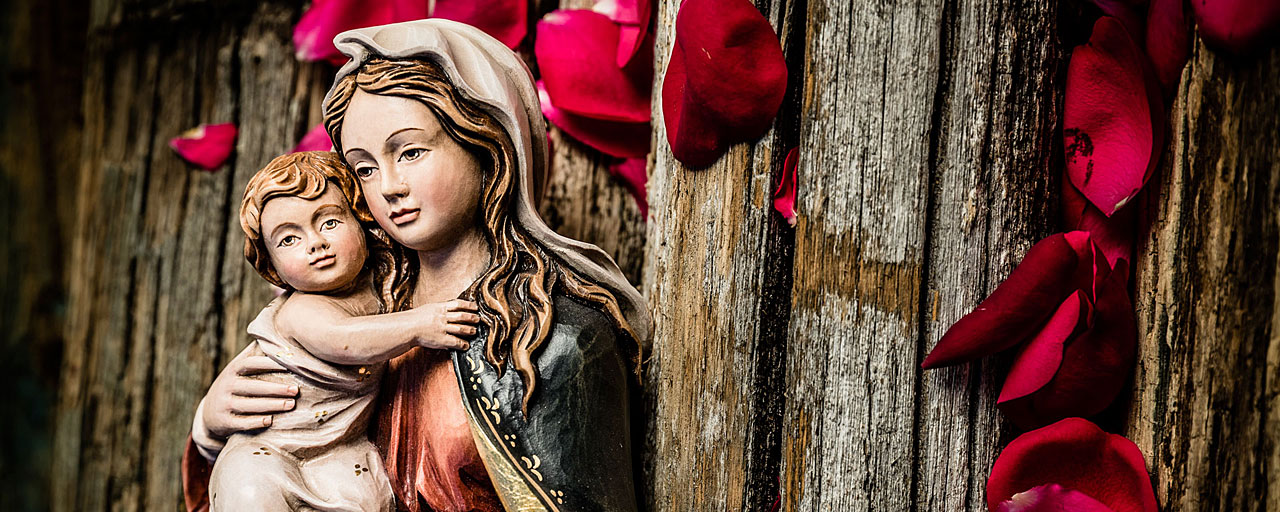 Lourdes Madonna
(3 products)
Lourdes, in south-west France, is one of the most famous Christian pilgrimage sites and attracts several million visitors every year. A Madonna of Lourdes is a beautiful collector's item, which is of great value to believers and lovers of carved wood art.
All prices are including VAT but excluding delivery
A Saint connects believers from all over the world
Mary, the Mother of God, is one of the most important characters of the Christian faith. With a pilgrimage to Lourdes, many believers approach this symbolism and turn directly to the Mother of God in the "holy district" with requests for recovery and numerous other wishes. In addition to the Lourdes water, a carved wooden Lourdes Madonna is one of the most popular symbols of the devotees' turning to the Mother of God.
Beautiful work of precious wood
Our Lourdes Madonnas are made of the finest maple and lime wood. With the detailed decorations of our wooden figures and reliefs you will receive a noble collector's item with a Lourdes Madonna. A long robe, folded hands and the loving look into the distance summarize the idea of the Mother of God as "immaculate conception" in a unique work of art.
The Lourdes Madonna as protective companion
A Lourdes Madonna completes your collection of fine carvings with a decorative figure with a highly symbolic character. Give a carved Madonna of Lourdes as a gift to give a loved one a protective companion. Discover the fascination of our Madonnas of Lourdes and order your carved Madonna figures online!