The question of the material used for the crib figurines is closely related to the question of who they are intended for. Some figurines are suitable for adults, others for children.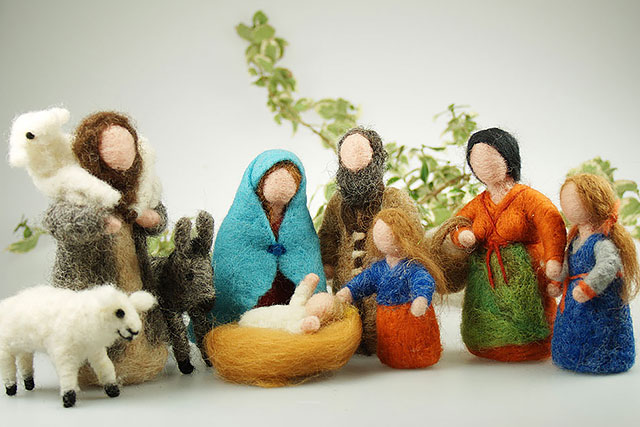 Introduction
In general, you should consider whether the statues will be used as a modern object, a traditional Christmas decoration or a Christmas crib to play. The budget is also important. Those made of high quality materials, such as precious woods, are more expensive than those made of plastic or paper. But it does not matter what material they are made of because they are unique.
Wooden nativity figures
The wooden nativity scene figurines are made of maple wood, lime wood or swiss stone pine wood. Three types of wood particularly appreciated by woodcarvers. The designs of the carved nativity-figures range from natural to colored, painted and antique gold plated. The cribs in olive wood are characterized by their unique veins and are waxed or lacquered. All you need to take care of the wooden figurines in a Nativity set is a soft cloth.
For the so called root cribs, seasoned trees and walnut, fir or cherry tree bark are used. Also interesting are statues from African nativity scenes made of balsa wood, red iron wood or black ebony. Besides the traditional, oriental, alpine, local and modern styles, there are stylized compositions in which simple wooden blocks symbolize the respective figures. While the high quality hand-carved wooden figurines are particularly suitable for adults, those in block are designed for children.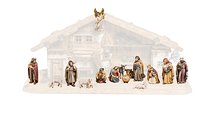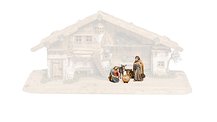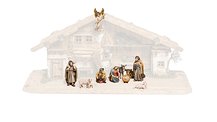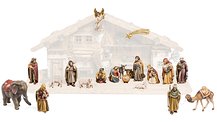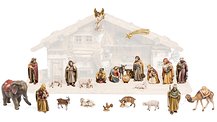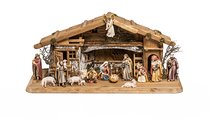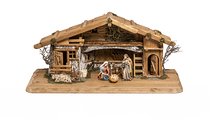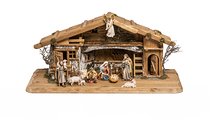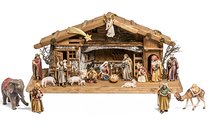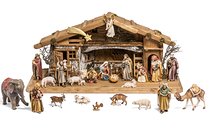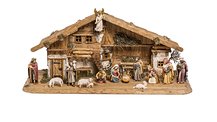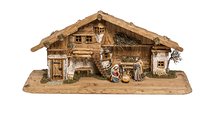 More posts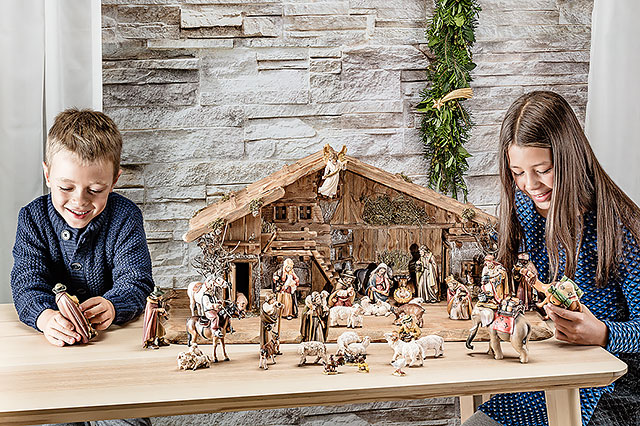 A Christmas nativity scene for children and the whole family
For many families with children, displaying a nativity scene is a regular Christmas tradition. We tell you what you should look for when choosing a child-friendly nativity scene and present the Fairy-Tale Nativity as a beautiful, age-appropriate Christmas nativity scene for children made of wood.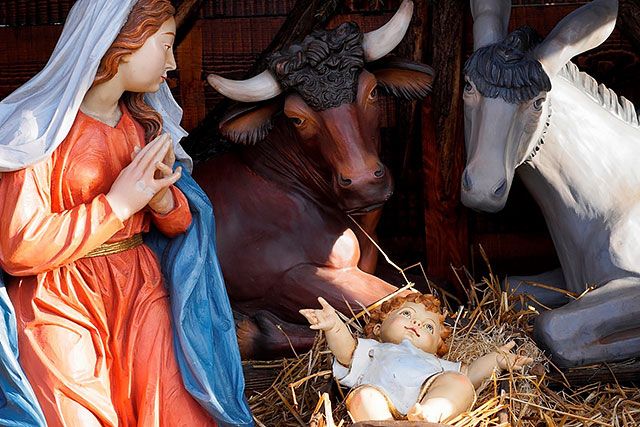 Why are ox and donkey in the nativity?
A crib without ox and donkey would be incomplete: the two animals, together with the main characters Mary, Joseph and the baby Jesus, simply belong to a traditional crib. But how did the ox and donkey, which are among the oldest Christian motifs, enter the stable? And what is the meaning of the other animals in the stable?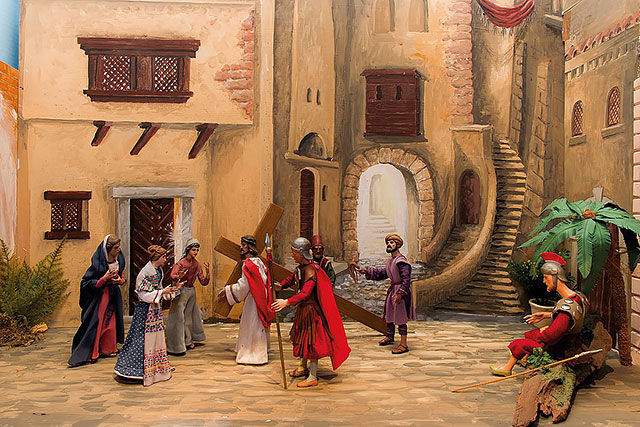 The Easter nativity: history and meaning
Cribs are not available only during the Christmas period. Have you ever heard of Easter cribs? In our article we explain why a carved nativity scene could help you understand the biblical history of Easter and where you can admire the nativity scenes.