The "Pinus cembra", the Swiss stone pine, is also known as the "King of the Alps". This special title already gives an indication of the almost mythical veneration that is given to the domestic pine. These are by no means the only names for Swiss pine: in southern Germany and Austria the terms "Zirbe" and "Zirm" are also common, in Switzerland the melodious variants "Arve" and "Arbe".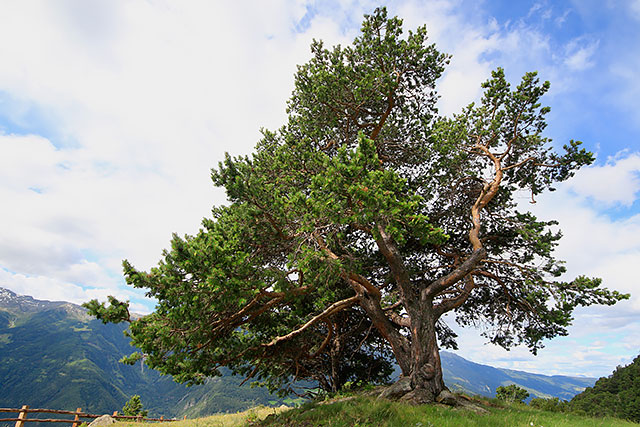 Swiss stone pine wood
The Swiss stone pine is part of the pine family and becomes about 25 meters high. Characteristic are the small shoots of the Swiss stone pine, on which there are numerous tufts, each with 5 needles. Its seeds known under the name of "stone pine nuts" are actually not nuts. Furniture manufacturers appreciate Swiss stone pine mainly for its intense scent, which is said to have a beneficial effect on health. For several years there has been a real uproar around Swiss stone pine bedroom furniture. Why is Swiss pine so special? And what properties make Swiss pine a valuable raw material?
The pine tree grows in the high mountains and is found only in three natural areas: in the Alps, the Carpathians and the High Tatras. Their presence is limited to altitudes between about 1300 meters and a maximum of 2900 meters. Most of the trees are located at an altitude of 1500-2000 meters. The old pine trees are mostly isolated, many pine trees are grouped with larches.
I pini cembri raggiungono altezze fino a 25 metri, il diametro all'altezza del petto è di circa 1,7 m. Mentre i singoli alberi spesso crescono storti o con più steli e possono assumere forme bizzarre, i giovani alberi di pino domestico crescono dritti. L'albero sempreverde ha una corteccia grigio-marrone con fessure longitudinali. Gli aghi del pino cembro sono elastici e possono essere lunghi fino a 11 centimetri. Rimangono sull'albero per un massimo di 12 anni. Le pigne, contenenti ciascuna più di 90 semi, cadono dall'albero nella primavera del terzo anno dopo la loro formazione.
The oldest tree in Tyrol is a domestic pine tree that is about 700 years old. It is the natural monument in the Tux Alps that attracts many curious people. Since the domestic pine is considered the strongest tree in the Alps, the high altitudes and the temperatures down to -40°C are not a threat. Even avalanches, wet snow and ozone do not pose any major problems for Swiss stone pine: deer, chamois and roe deer, which feast on domestic pine, are more a problem for young trees as well as the common awl. In fact, it feeds on the seeds of Swiss stone pine, which it finds hidden in summer deposits.
Many of these hideouts can not be found by the common bird, so that the seedlings can grow from about 20% of the seeds.
Use and properties of Swiss pine
Swiss stone pine is a valuable natural material that is much appreciated in various areas used to sculpt popular works. . There are three cribs carved with pine wood in our online store: the South Tyrol Nativity scene in Swiss stone pine, the Fir Tree pine nativity scene and the Rives pine Nativity. All three nativity scenes are made in the traditional rural style and are ideal as classics. Nativity sets.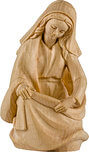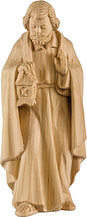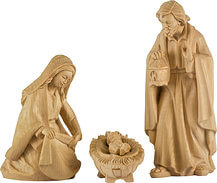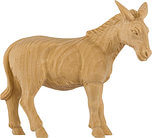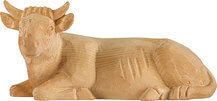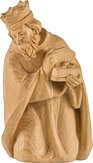 More posts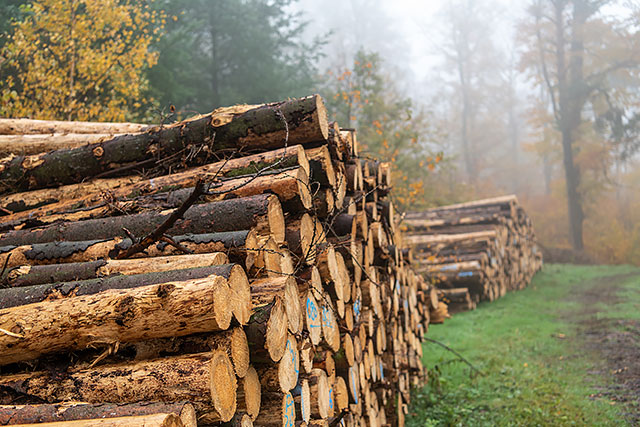 Spruce wood
The common red spruce or fir is sometimes called "the bread tree of Central European forestry" - a title that already today gives an indication of this widespread wood, which has very special characteristics.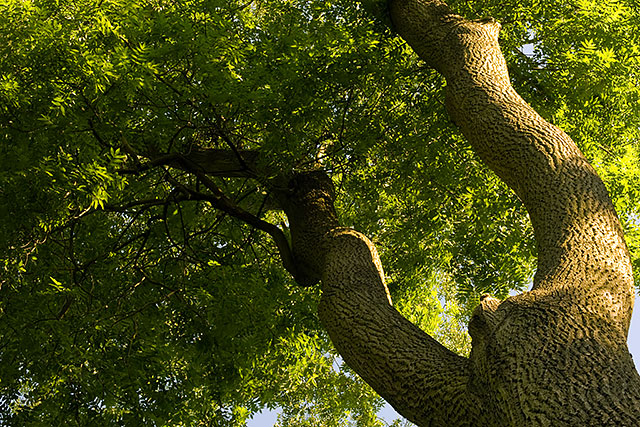 Ash wood
The manufacturers make use of the special properties of ash wood for bent parts in the construction of boats, furniture and sports equipment. In our online store we offer a beautiful Christmas crib entirely hand-carved made of ash wood, the Fabulous Nativity Scene.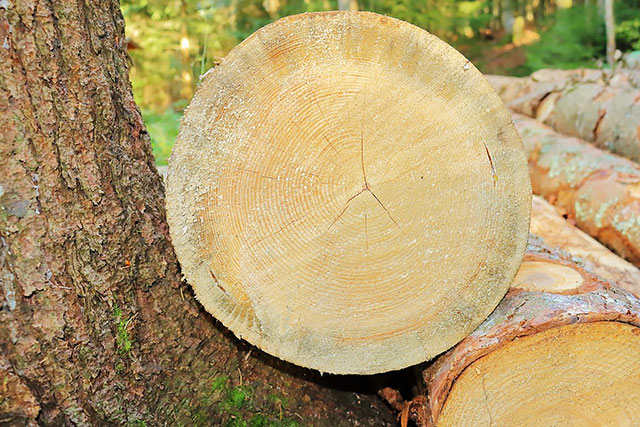 Yew wood
If the yew tree really has magical powers, as is said many times, we cannot be sure. However, this article about the tree, which has become rare in this country, and its precious wood, contains many interesting facts that will amaze you.